If you're new to the popular sport of golf, then you may be wondering what the appropriate clothing is that should be worn. Fortunately, golf clothing is pretty simple to get your head around. Continue reading this article for a guide to what clothing is suitable for golfers while on the course.
Comfortable Yet Stylish
Golf clothing is often considered somewhat stylish, with the semi-formal vibe of the outfits frequently being right on-trend. Typically, a golfer should expect to wear a pair of trousers along with something such as a polo shirt. Trousers can be a comfortable option for enjoying a round of golf, avoiding styles that are particularly clingy to the legs. Since golf is a sport played outside, clothing such as sweatshirts should also be considered, allowing the player to remain warm while being stylish at the same time. A pair of shoes such as brogues can often be found adorning the feet of golfers around the world, being formal shoes that look great. If maximum comfort is what you're going for, especially when walking about outside, then a neutral pair of trainers (white without branding) could also be a good option for footwear. A budding golfer may also wish to invest in some golfing gloves, allowing you to keep a firmer grip on the club and protect your hands at the same time.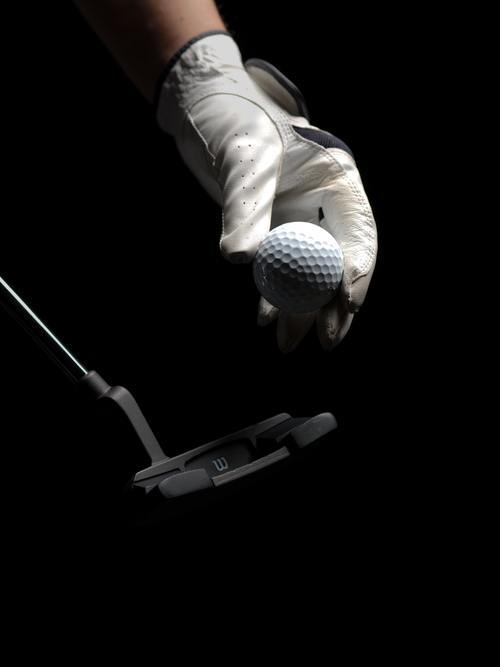 Evening Attire
Often viewed as a sport for the wealthy, many formal events also accompany golf. Whether it's an after-tournament formal event or a simple get-together in the clubhouse, anyone keen on taking up the sport of golf will want to have some appropriate clothing ready for special occasions. Different events will have different dress codes, but you can't go far wrong with having some formal evening wear ready and waiting for any fancy dinners. For women, it should be considered to have some seasonal dresses in the wardrobe, with some cocktail dresses also available for when an event calls for something particularly extravagant. Men will want to have some suits ready to be worn, with matching shoes also. For less formal get-togethers, a woman could have some more casual dresses to hand or even some smart trousers such as chinos with a blouse. A man could wear a shirt with the top button undone and some chinos, which is always a good look when going for something more smart-casual.
Golf is a popular sport and is often enjoyed as a hobby too. Clothing options can vary, but for out on the course, you should generally look at wearing trousers and a polo shirt while also having a sweatshirt available for colder weather conditions. Formal events can also go hand in hand with the world of golf, so golfers and anyone who may accompany them to these events should have some outfits ready that are suitable whatever the occasion.